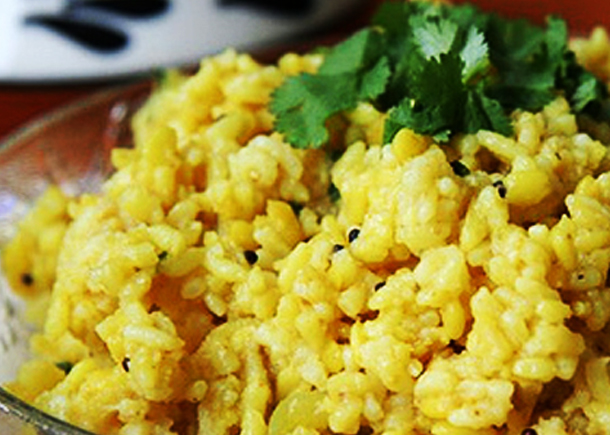 Method Of Preparation
Basmati Rice should be picked and washed in a lot of water. It should be soaked in adequate water for half an hour. This should be followed by draining the water.
Cauliflower should be cut into small florets. The stem of Green chilies should be removed and it should be split into two.
Ghee should be heated in a non-stick pan and cumin seeds should be added. It should be stirred and fried over high heat till the color starts changing.
Cinnamon stick, crushed pepper corn, slit green chilies and turmeric powder should be added. It should be stirred and fried for some time. Cauliflower and cut carrots should be added and mixed well.
The soaked rice should be added and drained. The salt to taste should be added. Two and a half cups of water should be further added.
Basmati Rice is brought to a boil. The sprouted Moong is added. The heat is reduced. It is simmered for about fifteen to twenty minutes. It should be stirred continuously till the Rice becomes lightly mashed and cooked completely.
Ingredients
| | |
| --- | --- |
| Carrots | 2 med. sized |
| Cauliflower | 4-6 med ,sized florets |
| Ginger | Ginger 1 inch knob |
| Green Chillies | 3 – 4 |
| Cumin Seeds | 1 tspn |
| Cinnamon | 1 inch stick |
| Crushed pepper corn | 1/2tblspn |
| Turmeric powder | 1/2 tblspn |
| Salt | to taste |
| Sprouted green moong | to taste |